Names and Faces
Morgan
Phillips
Owner
Morgan has a long history in music and recording. In 1985 he graduated from Columbia Academy of Radio, Television, and Recording Arts with diplomas in Theory and Application of Modern Recording, Advanced Recording, Live Sound Reinforcement, and the Business of Music.
Morgan's vision to provide a creative space to our region's artists led him to build Mount Wells Recording Studio in 2007 where he has helped produced feature films and direct musical performances. Morgan is the President of Mount Wells Recording Productions and continues to develop the business.
He has played drums for more than fifty years.
Benjamin
Leather
General Manager
Ben is a Software Engineer, Business Owner, College Professor, Prop Builder, and film enthusiast. Since the early 90's he has designed, implemented, and supported custom software for clients throughout North American and Europe where his focus was on usability, service design, and process innovation.
In 2018 he began instructing web development, Virtual Reality, and Artificial Intelligence to Interactive Media students at Camosun College in Victoria, BC.
He is the developer for the studio's Membership infrastructure and the General Manager for studio operations.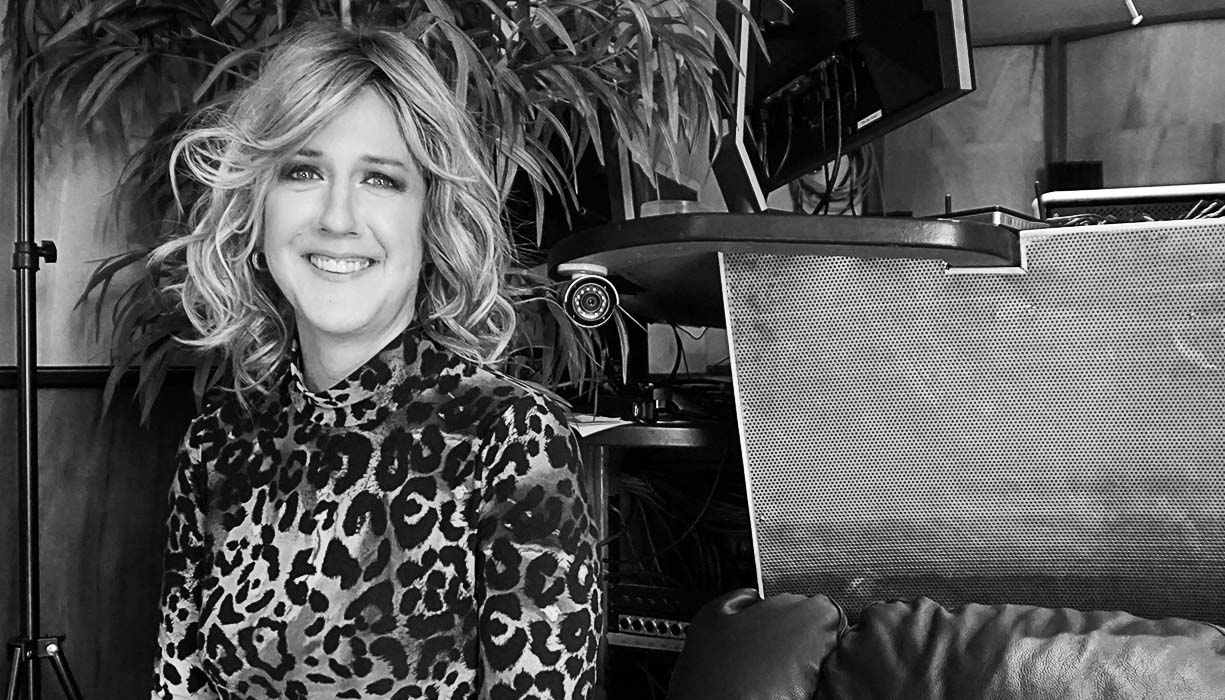 Allison
Barlow
PR / Web Marketing
Allison is passionate about lifting people's spirits through artistic expression and helping connect people to opportunities. Having toured throughout North America with various country recording artists as backup fiddle and harmony vocals, she is the recipient of multiple Saskatchewan Country Music Association Awards.
Allison co-hosted a country music program for a local community radio station for 3 years, acted in local theatre, worked on television productions, and travelled across Canada as a talent wrangler for the Junos, Canada's Walk of Fame and the Canadian Country Music Awards.
At Mount Wells, she manages the online presence and community relations.
Kelly
Nordstrom
House Engineer
Kelly lends his ear to Mount Wells Recording Productions. As a progressive rock guitarist, his storied career has spanned the globe, allowing him to work with some of the most recognizable names in music today. From being mentored by Jazz artist Louise Rose (Oscar Peterson, Duke Ellington) and iconic Canadian guitarist Sean Ashby (Sarah McLachlan, Grapes of Wrath), he has worked extensively in the independent and corporate music industry.
Kelly brings his unique perspective and invaluable know-how to MWRP.